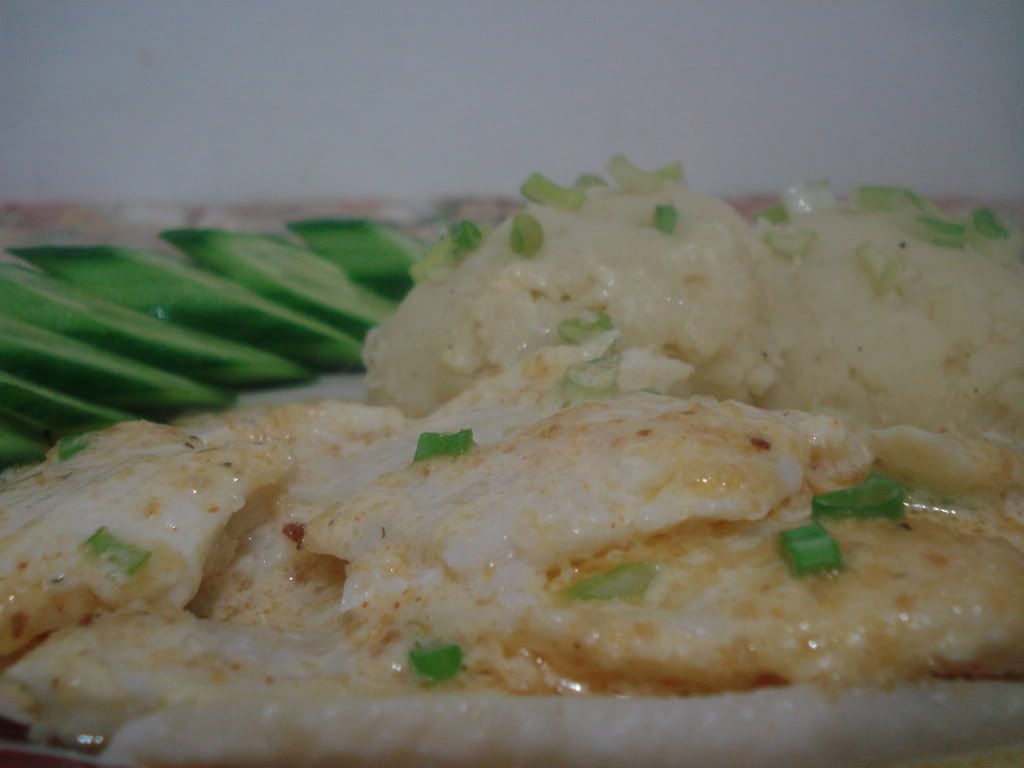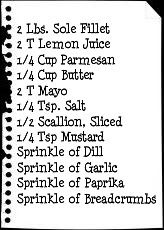 Preheat oven to 200°C (400°F.)

Place fish on a large flat baking tray covered with parchment paper. Marinate in lemon juice for 1/2 hour.

Mix the rest of the ingredients together, aside for the scallion, it may get a bit clumpy.

Spoon it onto the fish fillets and even it out with a fork.

Sprinkle with scallion.

Bake uncovered for 15-20 minutes, or until fish flakes easily.