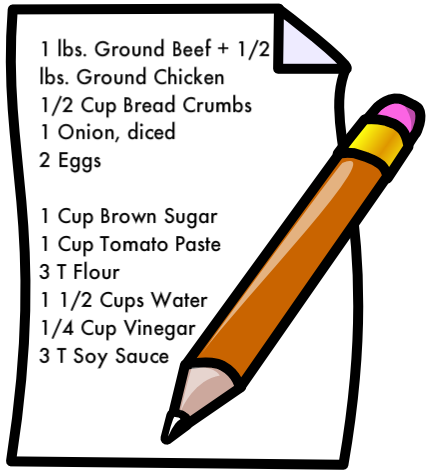 In a medium bowl, combine the ground beef/chicken, eggs, bread crumbs and onion. Mix thoroughly and shape into golf ball-sized balls.

In a large skillet over medium heat, gently brown the meatballs and set aside.
In a large saucepan, combine the brown sugar, tomato paste, flour, water, vinegar and soy sauce. Mix
thoroughly. Add meatballs and bring to a boil. Reduce heat and simmer, stirring often, for 30 minutes.