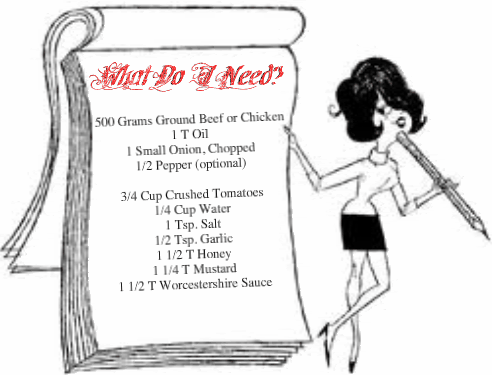 Click Image to Enlarge




Saute' onion and pepper until translucent and soft.

Brown chicken or beef in the same skillet as the onions, on a medium-high flame.
Mix all the ingredients together until smooth in a small bowl. When the chicken or beef is browned, pour the sauce mixture over it.
Lower the flame, and cover for about 40 minutes, or until sauce is more of a glaze on the meat, and it's a deep color red.
Serve over pasta

.